Hello all! We just purchased another Tahitian necklace and I decided to compare it to my wife's other two. I noticed that they are similar in color and the two smaller strands are very close in luster. The pearls on the new one are 9.02-10.62mm and the other ones are 10.1-12.5. I am wondering if I could successfully combine them into one longer strand as they both need re-stringing and the larger needs a new clasp. The surfaces of the larger pearls are slightly better with fewer blemishes but not by much, I think.
The three together...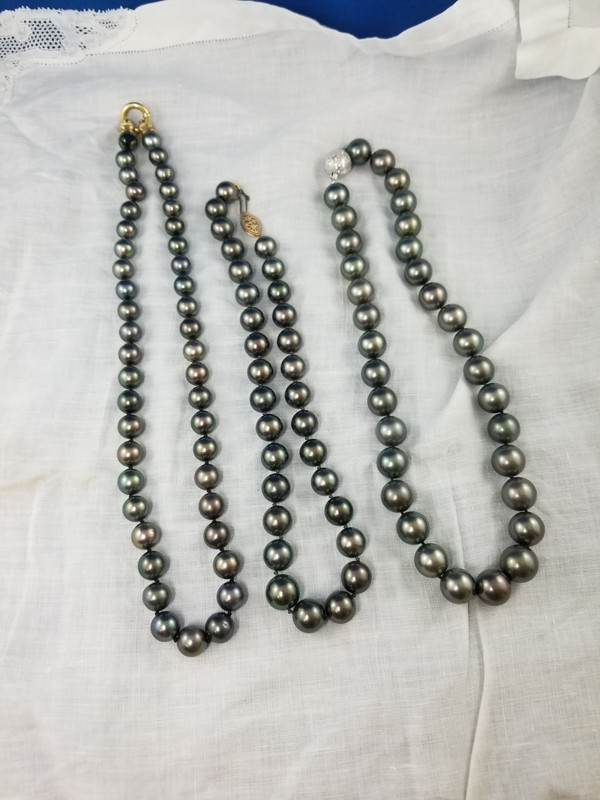 The new one with the clasp we'd use...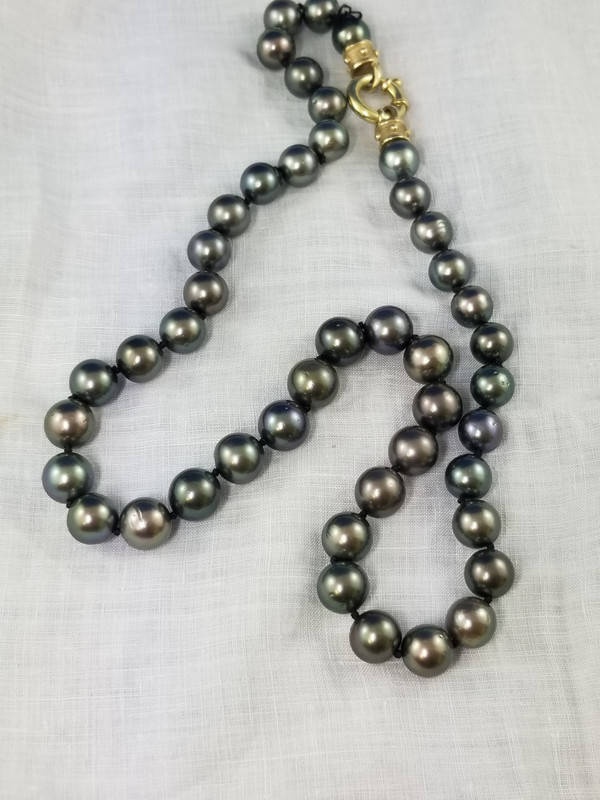 The larger ones I'd like to mix in...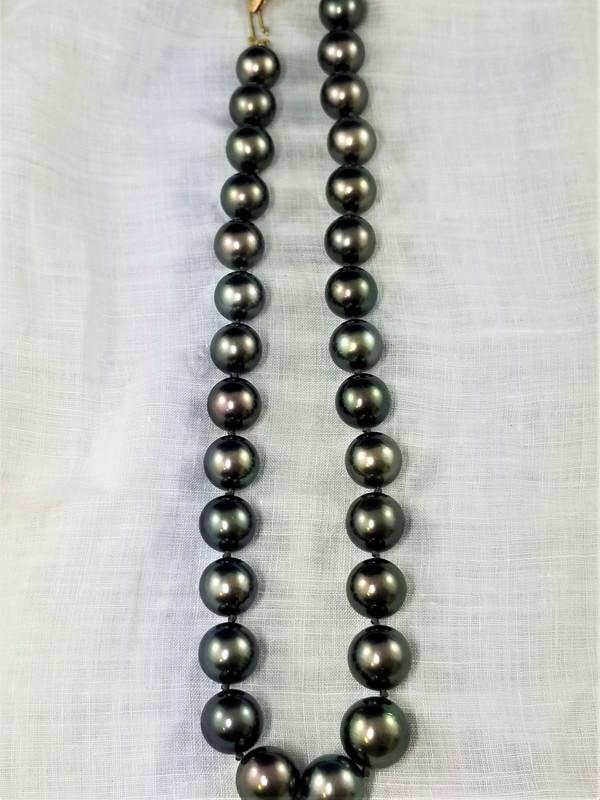 Please give me your feedback as we haven't really tried any design at all so I'm not sure I'm seeing these correctly!