This pendant has been on my mind. To me, it resembles a heart that has burst open to reveal a river of emerald crystals. Part of the joy of baroque pearls is that they are like clouds -- different people see different things in them.
Hisano Shepherd of little h sees things that I wouldn't have conceived -- until I see them and realize that each pearly interpretation is exactly right.
What do you see?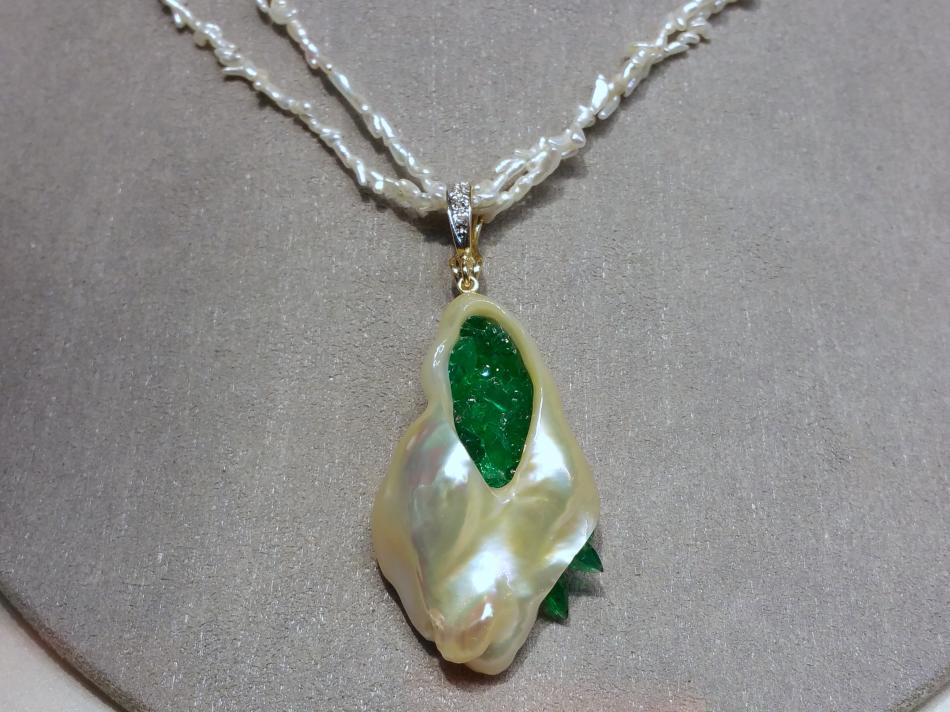 See more at
www.littlehjewelry.com
Previous articles can be seen
here
and
here
and
here
and
here
and
here
!
Blaire Beavers
Managing Editor
Pearl Guide News