Hi, I have been learning a lot about pearls but am not an expert, and am hoping for confirmation or correction about two strands. I'd really appreciate help with the following:
-The first I purchased recently from a local auction and I believe it is dyed black freshwater. See pic below.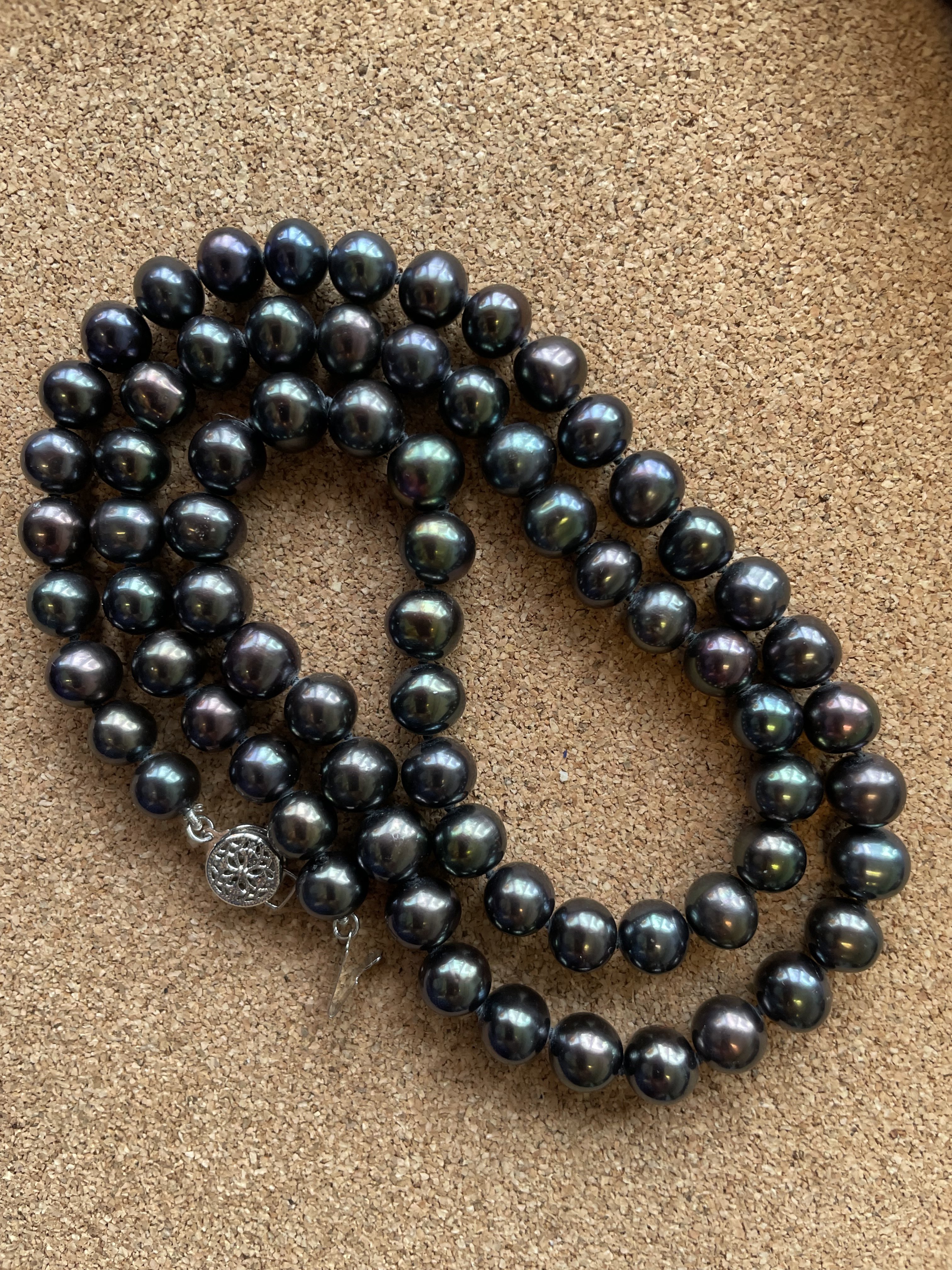 -The second was a gift from maybe ten years ago and I think it too is freshwater but not dyed.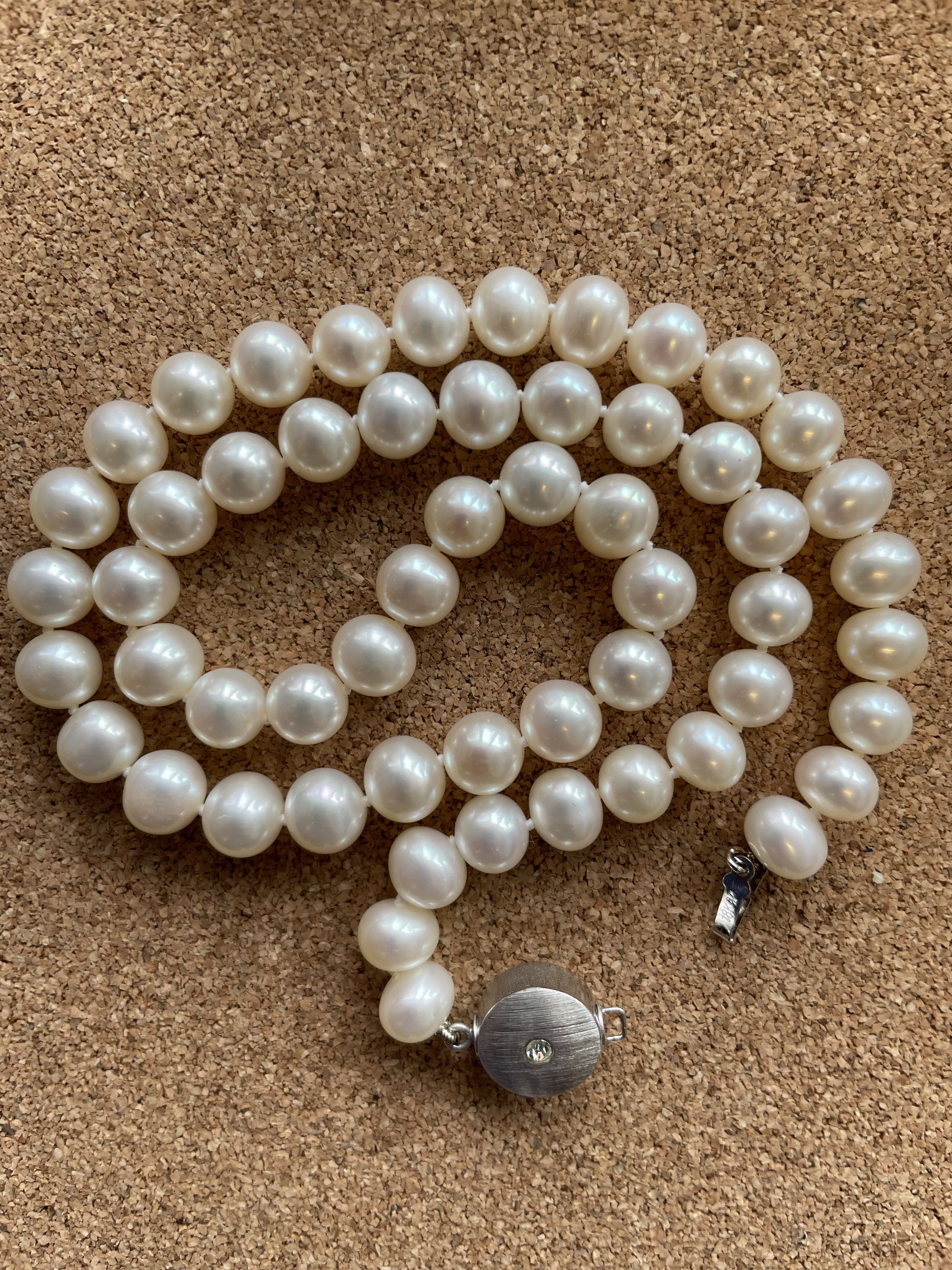 Thank you for any insight!