Despite their imperfections, these natural saltwater pearls from KC Bell have a luminous quality that captures the viewer. That is why natural pearls almost sell themselves. No one speaks as seductively as nacre!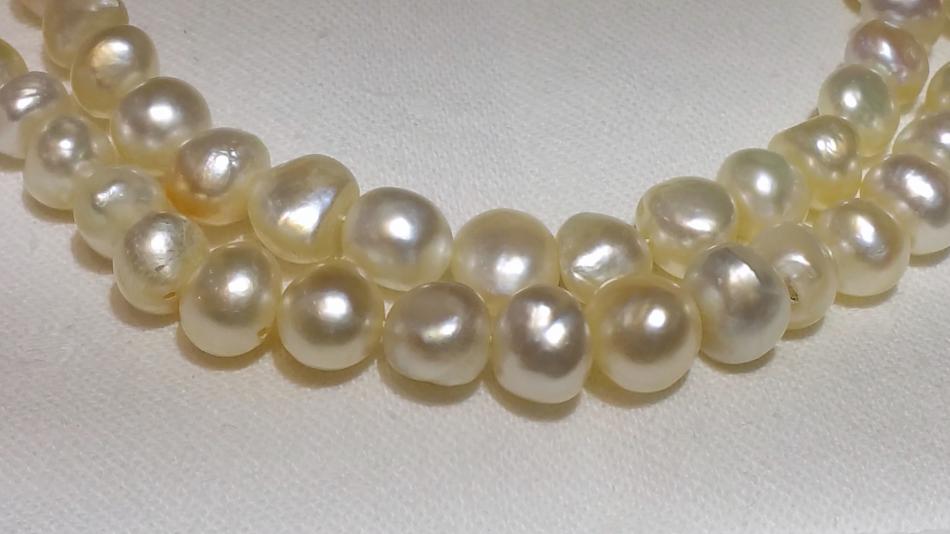 More captivating still, look at this triple strand.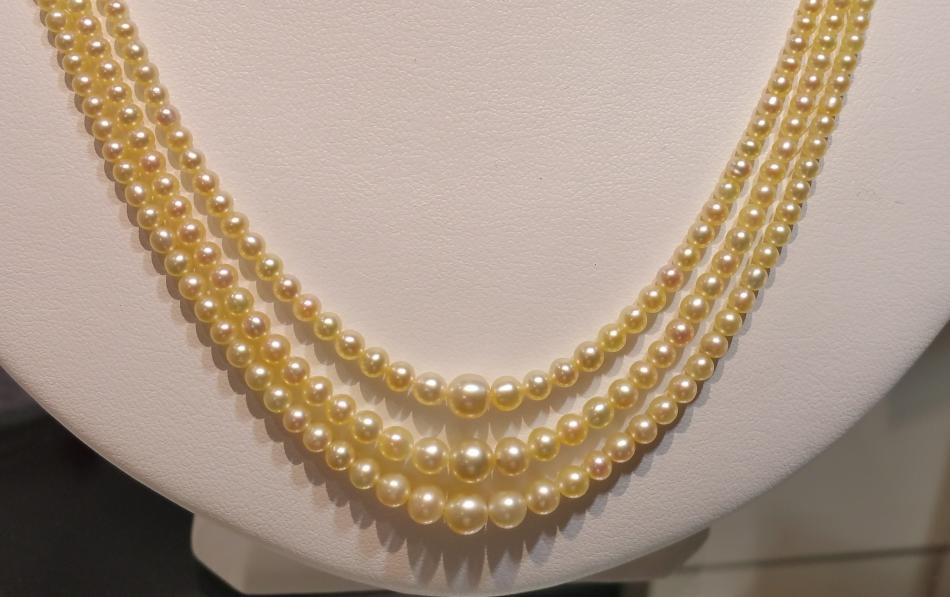 For pearl lovers, this is what we dream about.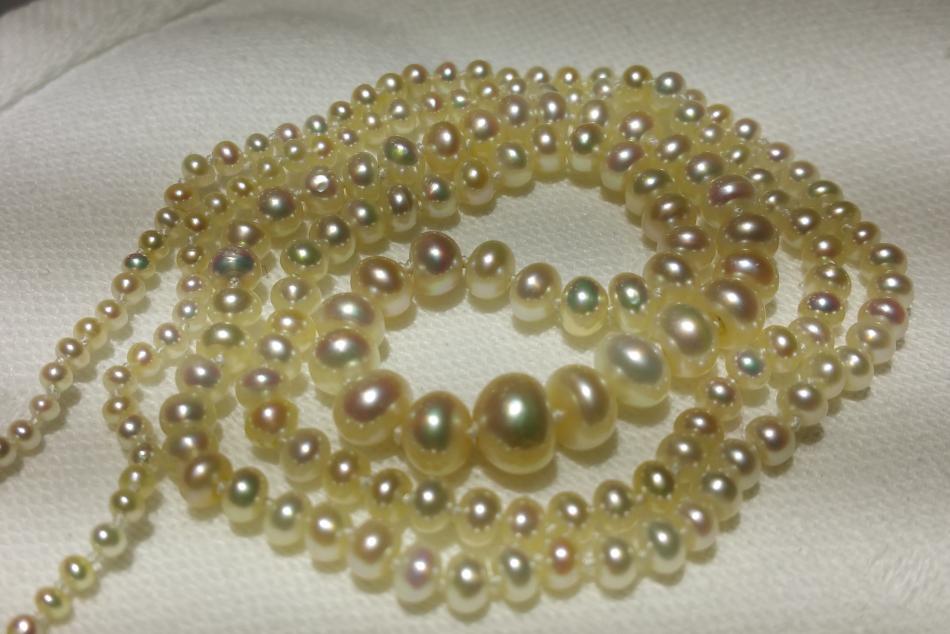 All pearls courtesy of KC Bell
KCB Natural Pearls
Blaire Beavers
Managing Editor
Pearl Guide News