Joined

Dec 31, 2017
Messages

132
Hi guys! It's been a while since I returned to pearl-guide, it has been quite difficult to maintain my hobby, both for pearls and minerals, with my current schedule and all the crazy things that have been going on.
Quick introduction, my name is Rose Nguyen and I am a pearl and mineral collector from Vietnam, currently studying in the USA. I joined many communities for collectors in the US, international and Vietnam. Recently one of the Vietnamese gem communities I joined has been very interested in blue akoya (partly because it is the month of Pearl now), especially those that are harvested in Vietnam. Funny thing is, most, if not all Vietnamese gem enthusiasts and jewelers I talked to, have never even heard about blue akoya. I want to write a post about it, particularly on how it is form, some history and current trends if possible.
I have been reading an article from Pearl Paradise, the article about Eastern Australian akoya industry. what I have learned so far is that blue akoya pearls are mostly accidental? But I still uncertain if the blue color comes from the nuclei or from damages to the oysters' gonads caused by impurities from the nuclei? Also, when did blue akoya become popular ? I believe that many of us learn about it from this forum or from our reputable sellers here, but was blue akoya popular in other cultures before? Has there been any farms in the world that intentionally grow and perfect the art of culturing blue akoyas?
Lastly, why, in your opinion, does blue akoya a mystery to people of the countries that produce it? I cannot speak for Australian and Japanese, but I know very well that there are hardly any places in Vietnam that sell, promote, or even talk about blue akoya. I have been to some pearl farms in Phu Quoc and look up some famous Vietnamese pearl companies if they sell any, but they don't even talk about it in their websites. Is it because there is not enough amount of blue pearls for commercial purchase? Or do companies think that the blue pearls are not their consumers' taste? (Big perfectly round pearls are still the standard here).
All comments and opinions are welcomed! I am very grateful if you share articles about blue akoyas and other akoyas in general, and they don't even have to be about Vietnam or Asia. I hope everyone is doing well and find this post interesting.
Below are some images for your enjoyment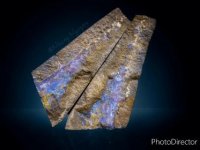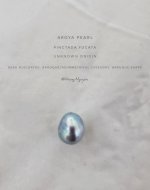 Last edited by a moderator: