Good day!
New to the forum and coming with the age old question of "are these inherited pearls natural?"
. Thank you so much for sharing your wealth of knowledge and expertise. I have gone down a pearl rabbit hole and am now addicted to their amazing history and beauty.
Of the bazillion pearls I inherited, several strands and one ring (ring has to go in separate post) are of particular interest to me.
All pass the 'tooth test'.
The strands have been in the family 100 to 120 years. No box or note.
I couldn't measure the pearls as I couldn't find my measurer (however, if requested, I can hunt one down!).
I have included the pictures of pearls, clasps, marks, and what drill holes I could see, and some of the flaws.
First necklace: Tiny seed pearls, all drilled and strung (what an amazing feat!). Gold clasp marked 14K, though worn.
Second necklace: Triple strand. There is one that looks 'peel-y' nearest the clasp, some also look like the nacre is cracked or otherwise traumatized. Clasp marked 14kG.
Third necklace: Single strand. Marcasite clasp. Couldn't find mark, but there are some scratches (picture included) that could be possible worn off mark or just a tested area?
Questions: Should these be appraised? Recommendations for that in the Philadelphia or NYC area?
SEED PEARLS FIRST: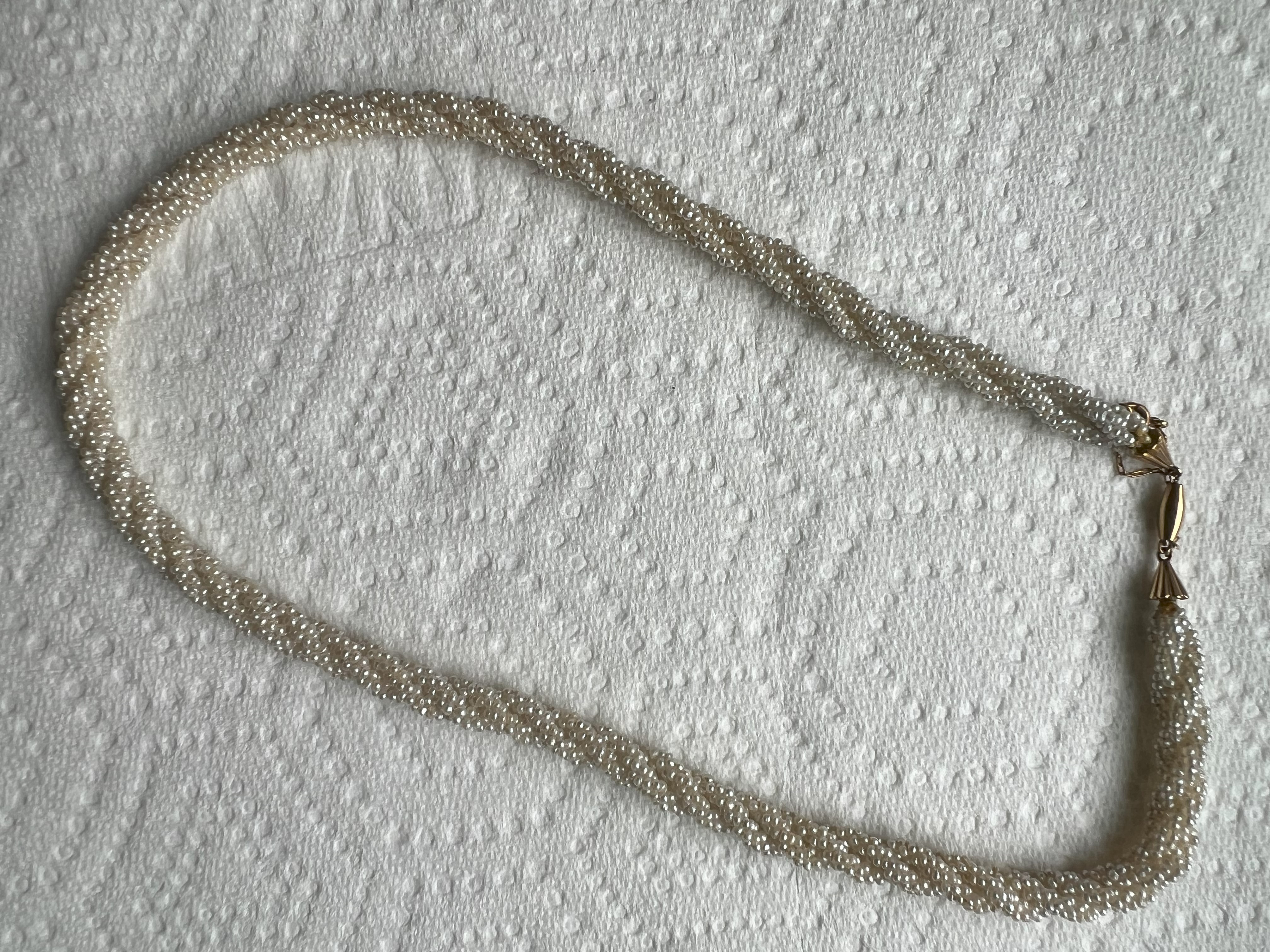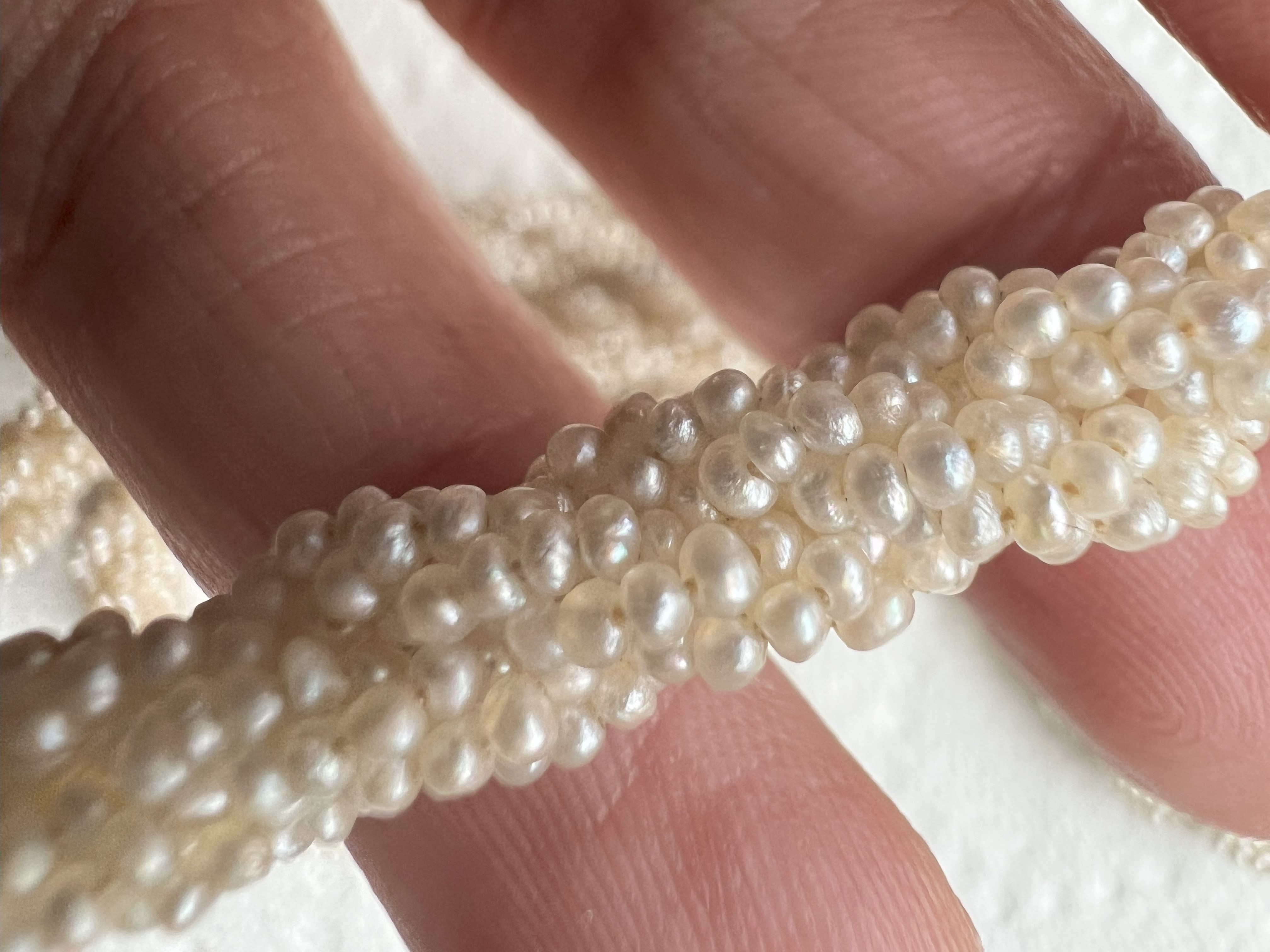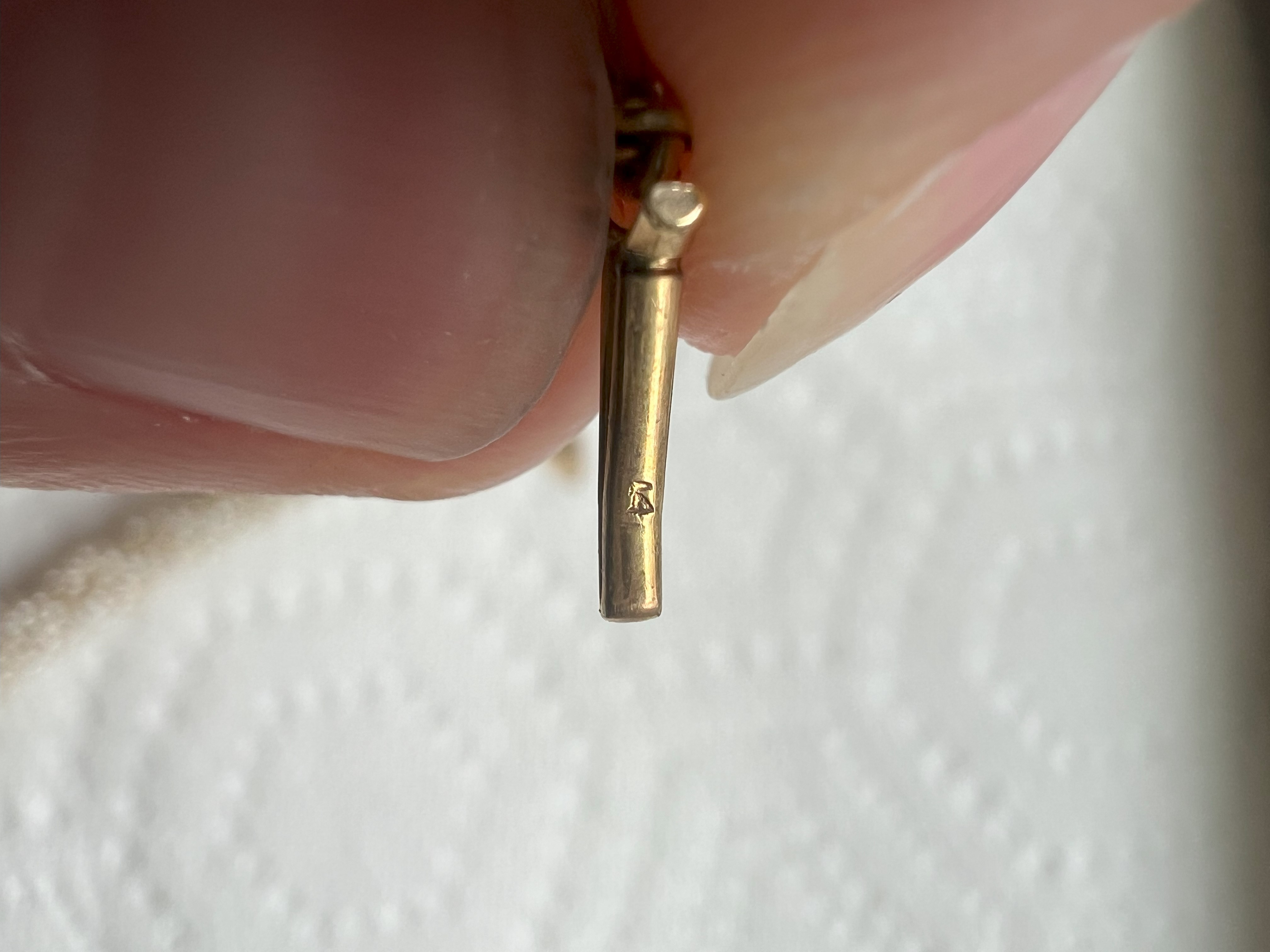 TRIPLE STRAND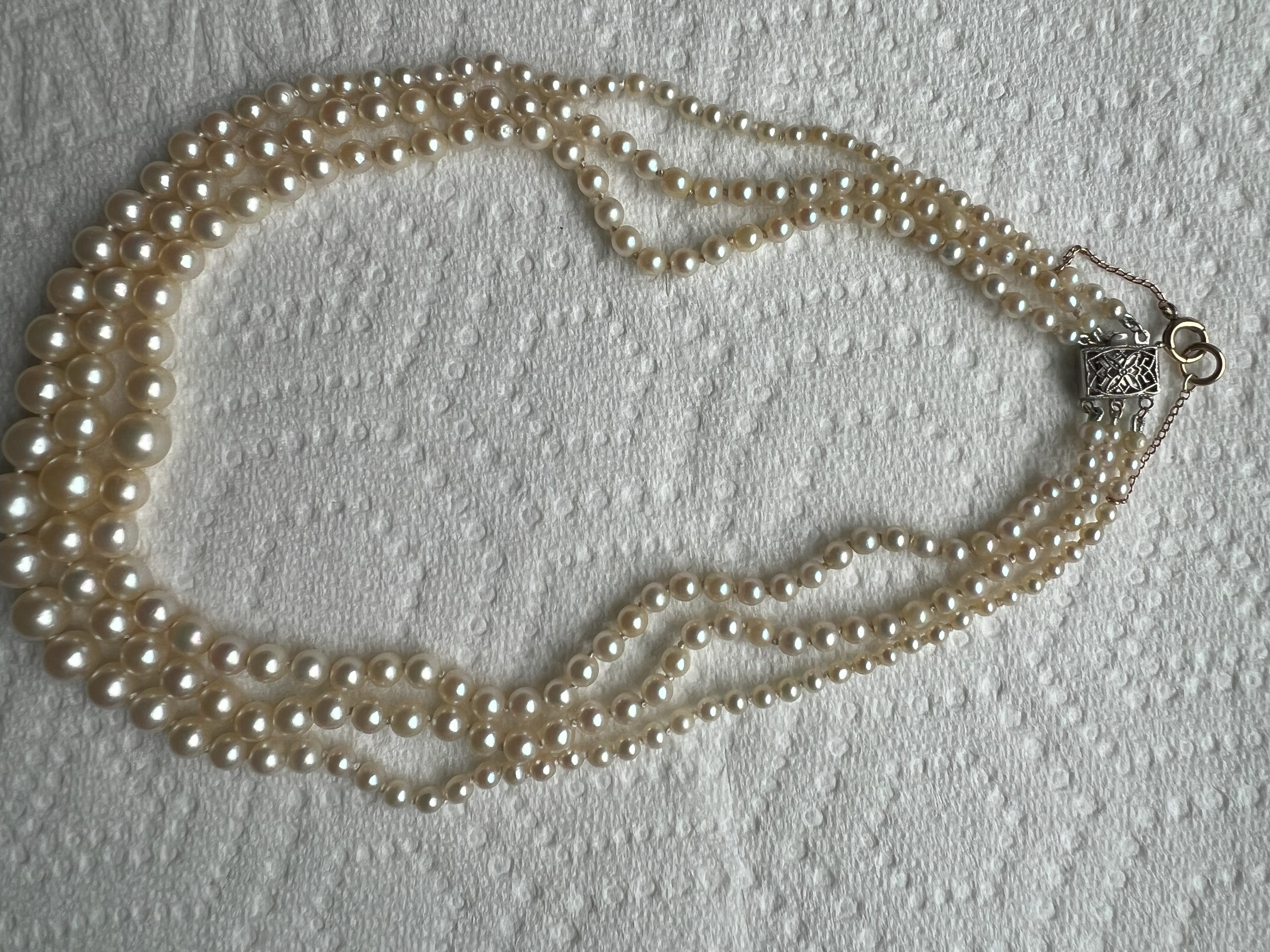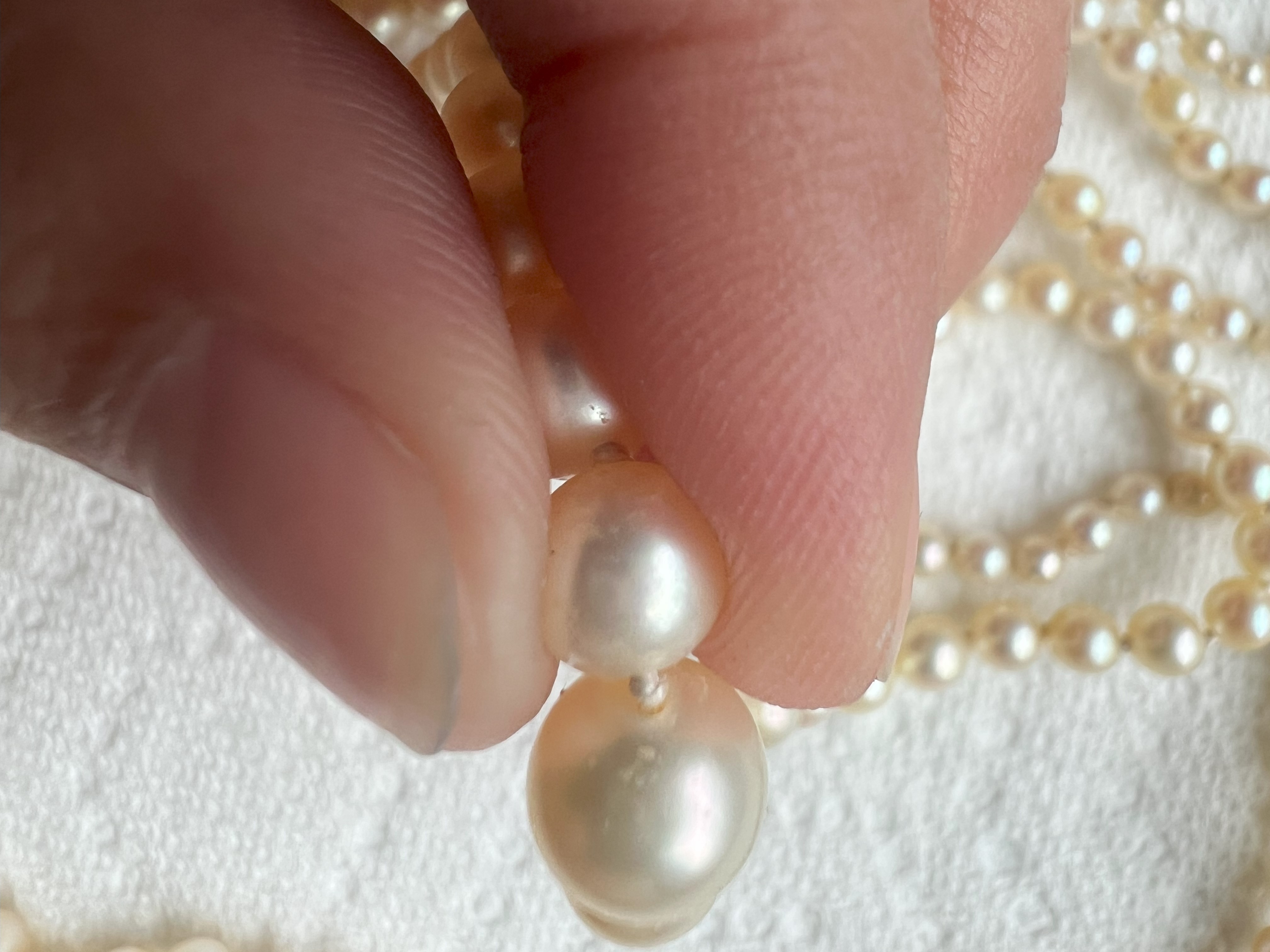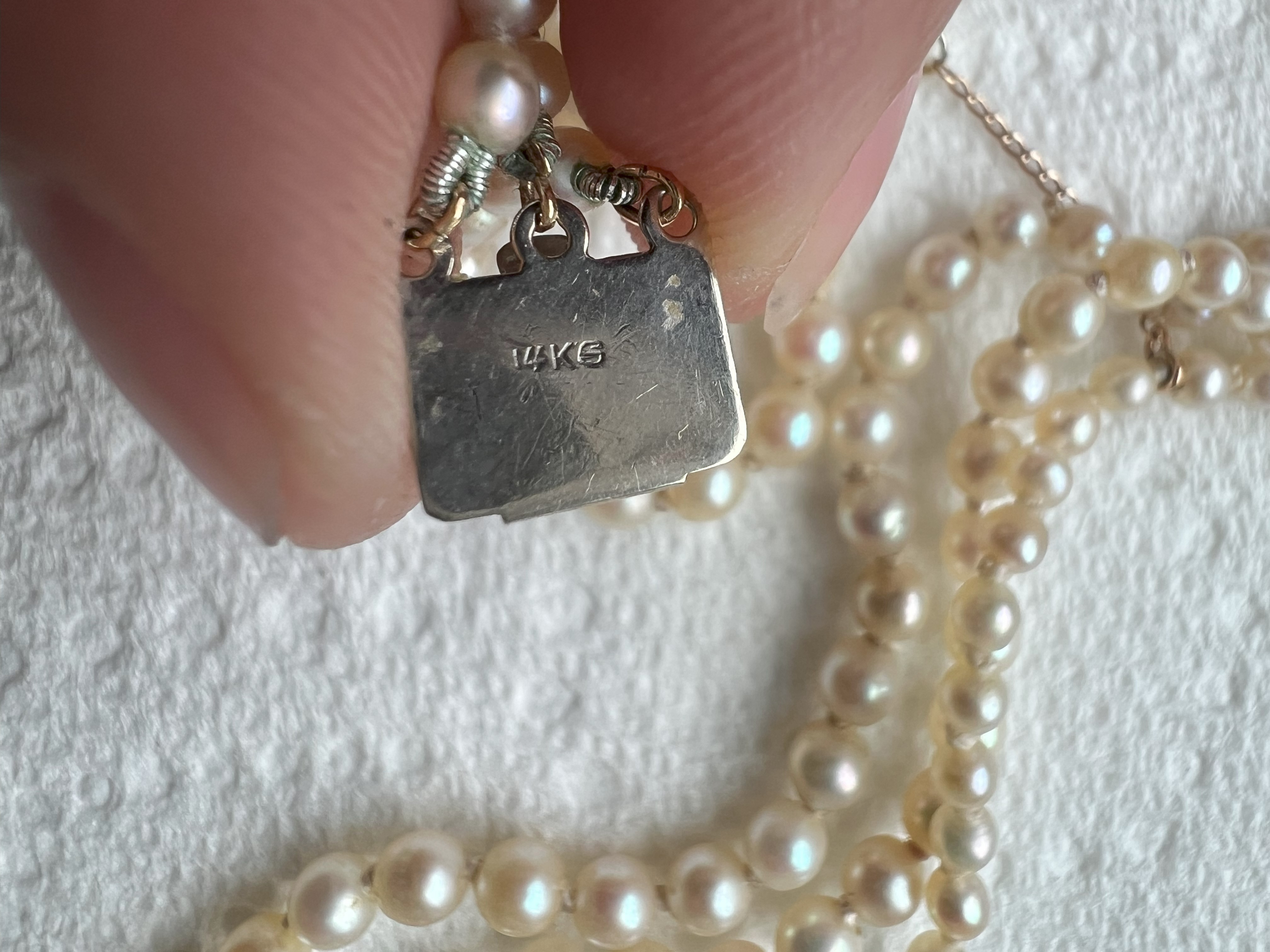 Marcasite clasp, single strand.