Although it is not about PEARLS (but it may include them), some of you may find it interesting, so here is the information:

The origin of a gemstone, namely the geographic location at which it was extracted from the earth, has for years posed substantial scientific challenges to the gemmologists who are called on to make definitive judgements.

The current focus on supply chain integrity and traceability means that the concept of origin has expanded and is more relevant than ever before.

The challenges of gemstone origin, technologically and scientifically, but also in terms of marketing, sustainability and traceability, will be the subject of the next CIBJO Jewellery Industry Voices webinar, which is entitled "A Question of Origin." It will take place on Thursday, May 6, 2021 at 9am NYC, 2pm London, 3pm Milano, 5pm Dubai, 6.30pm Mumbai, 9pm Hong Kong. Dr. Michael S. Krzemnicki, director of SSEF, will be one of the panelists.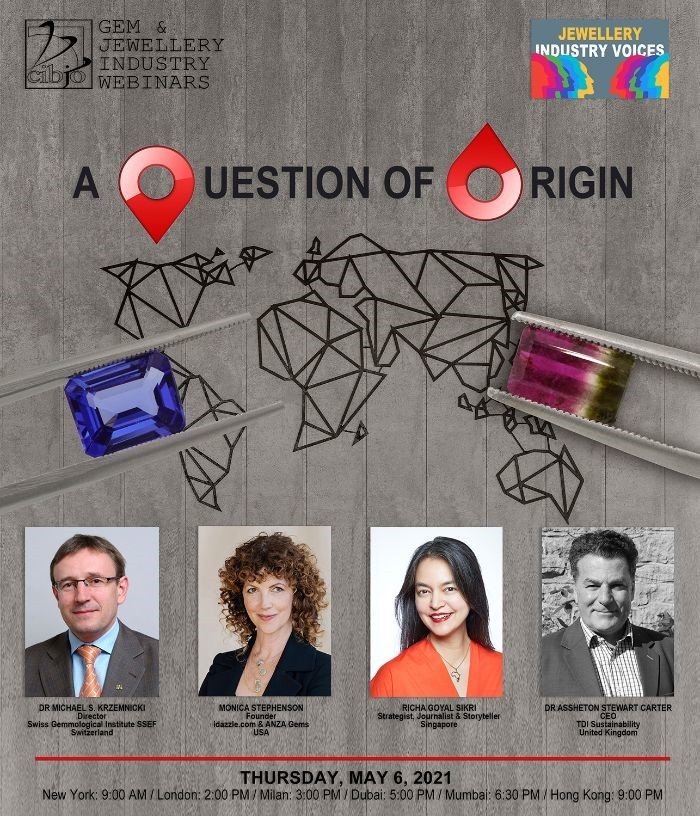 ​