This is the designer's website: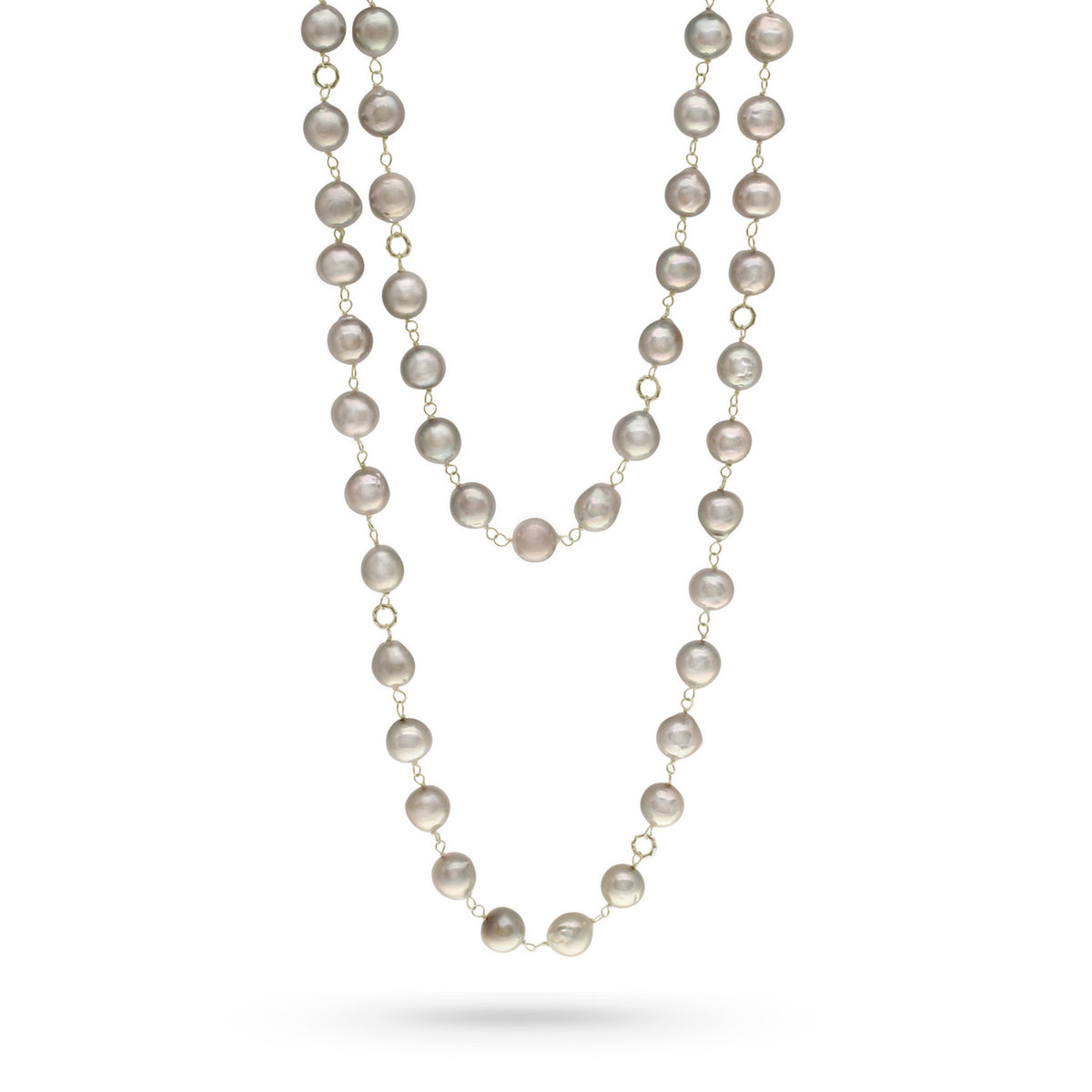 our icy akoya pearl with bamboo link is a stunner! pair it with your bamboo link necklace and favorite pendant. in 18k yellow gold.also available in rose gold, and as a bracelet in yellow gold.
dominiquecohen.com
Closeups of the strand: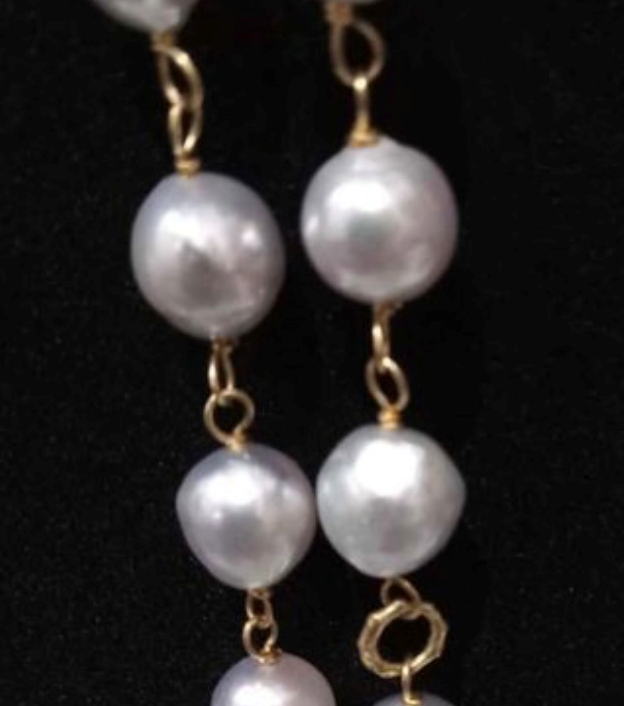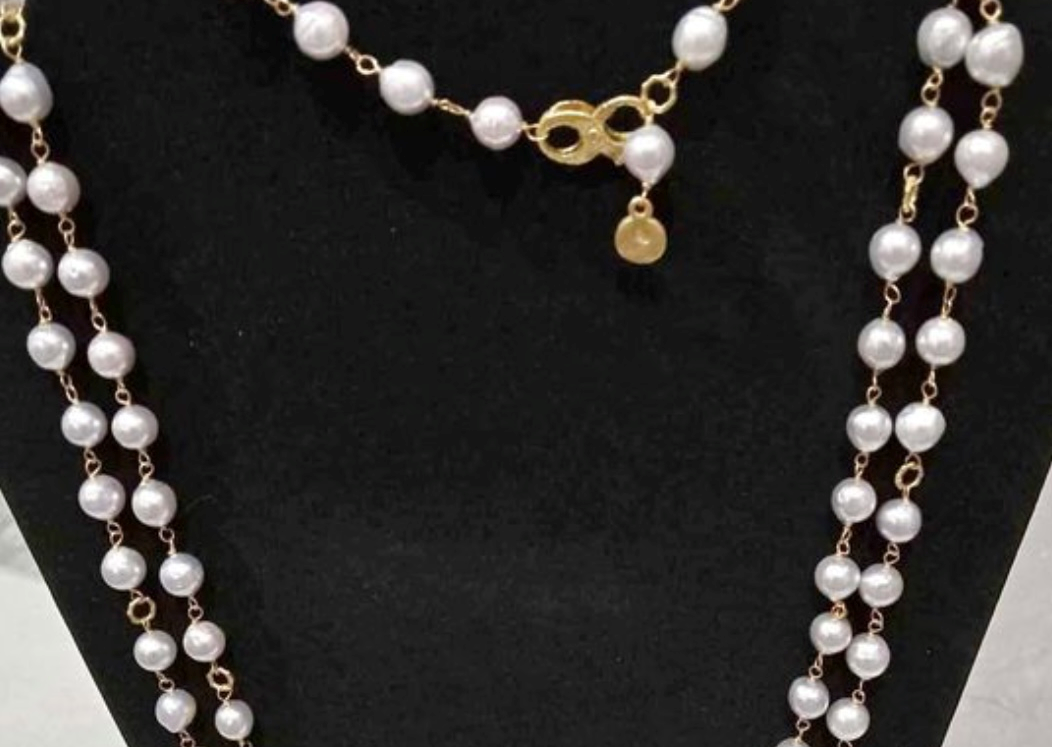 My questions is: Are those high quality baroque akoya? With the sticker price, you'd expect good quality but her pieces are all handcrafted in 18K gold so it might be the reason for the price?