Joined

Jul 27, 2014
Messages

3,216
Still waiting for those autumn pearls. But I did come up with some new ideas though. I am thinking about making a special bracelet for a special person, a familymember. She loves leopard prints in pretty much anything and even adopted a vimsical lamp with that pattern that I didn't use anymore. So a leopard print stretch bracelet I think. I think that I want to add a carved tigers eye bead of some kind for the knots and than maybe some golden south seas, coppery edisons or tahitians and maybe some brownish peacock tahitians? What do you think? Ideas. I just want one carved gemstone and then pearls. If this turnes out pretty I could do some animal bracelets, or wildlife bracelets or whatever.
I also did try to make something else with those pretty tahitian keshis, but no, they will not cooperate...
Since I haven't made anything new, some older favorites that I woun't remake.
My ombre tahitian rope from Cees. Dang this one is pretty gorgeous.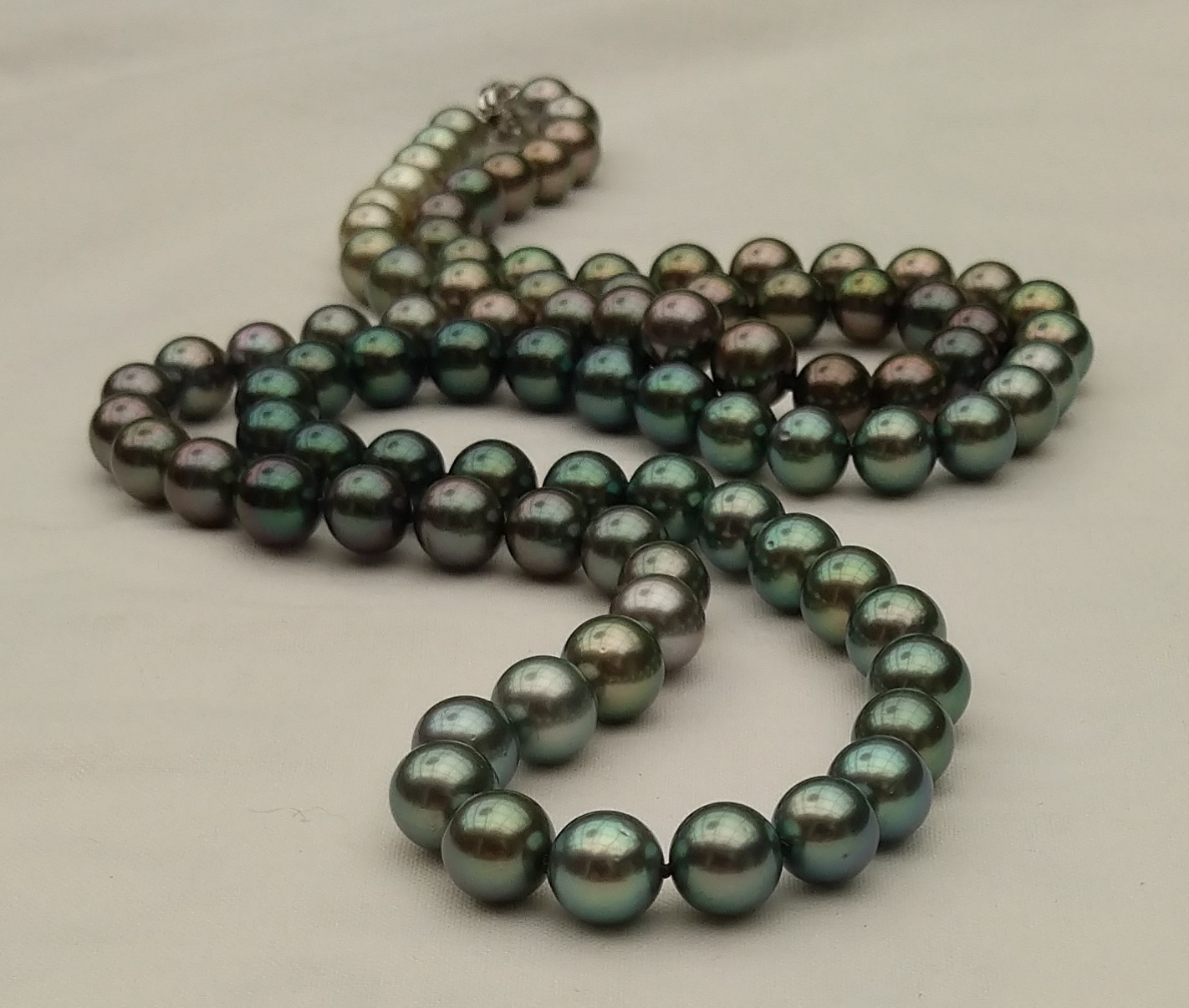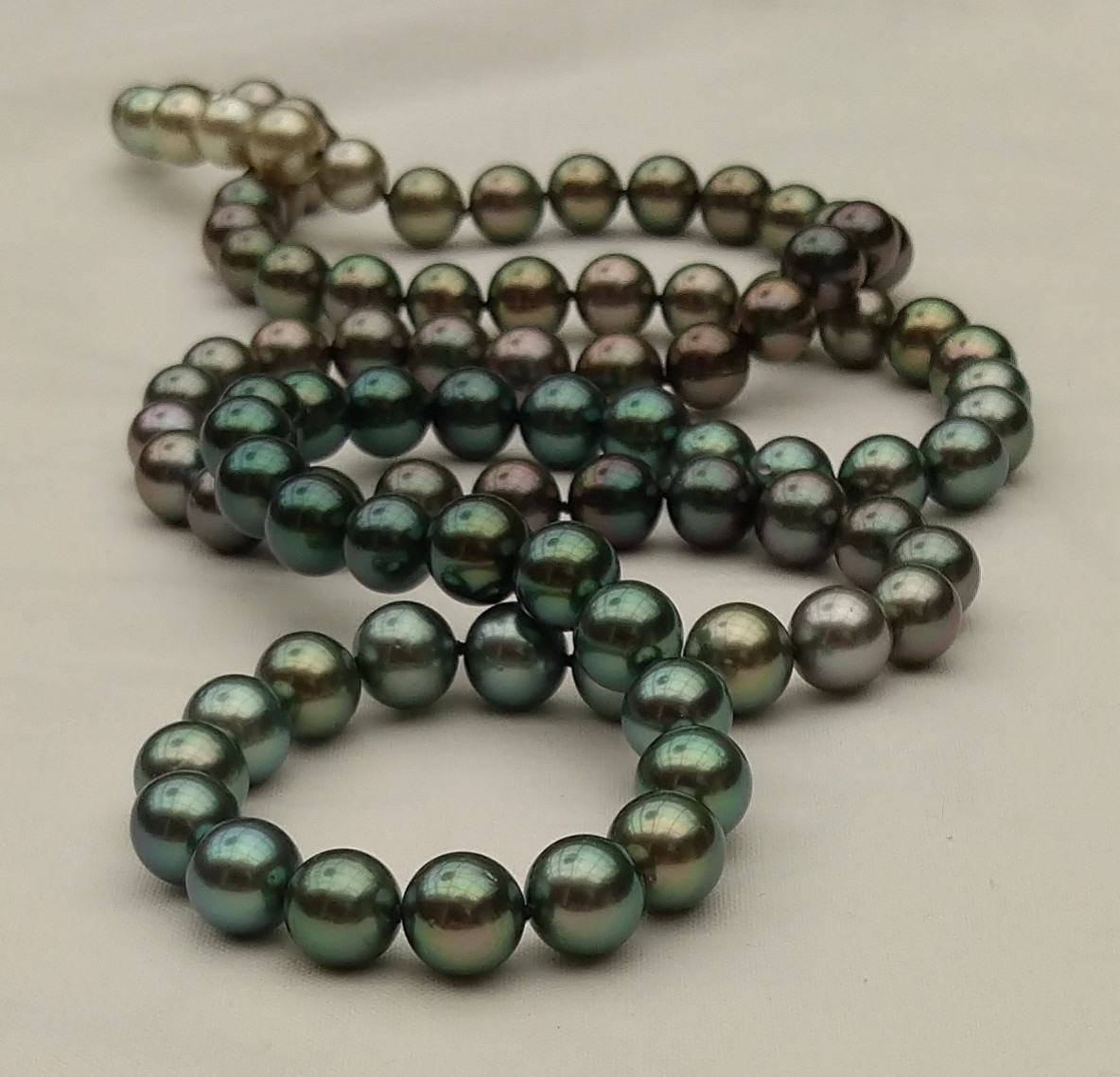 A masterpiece. My blue tahitian strand from Pearlescence. I love this one. Together with my white south sea strand from Cees. It's really the only white strand I need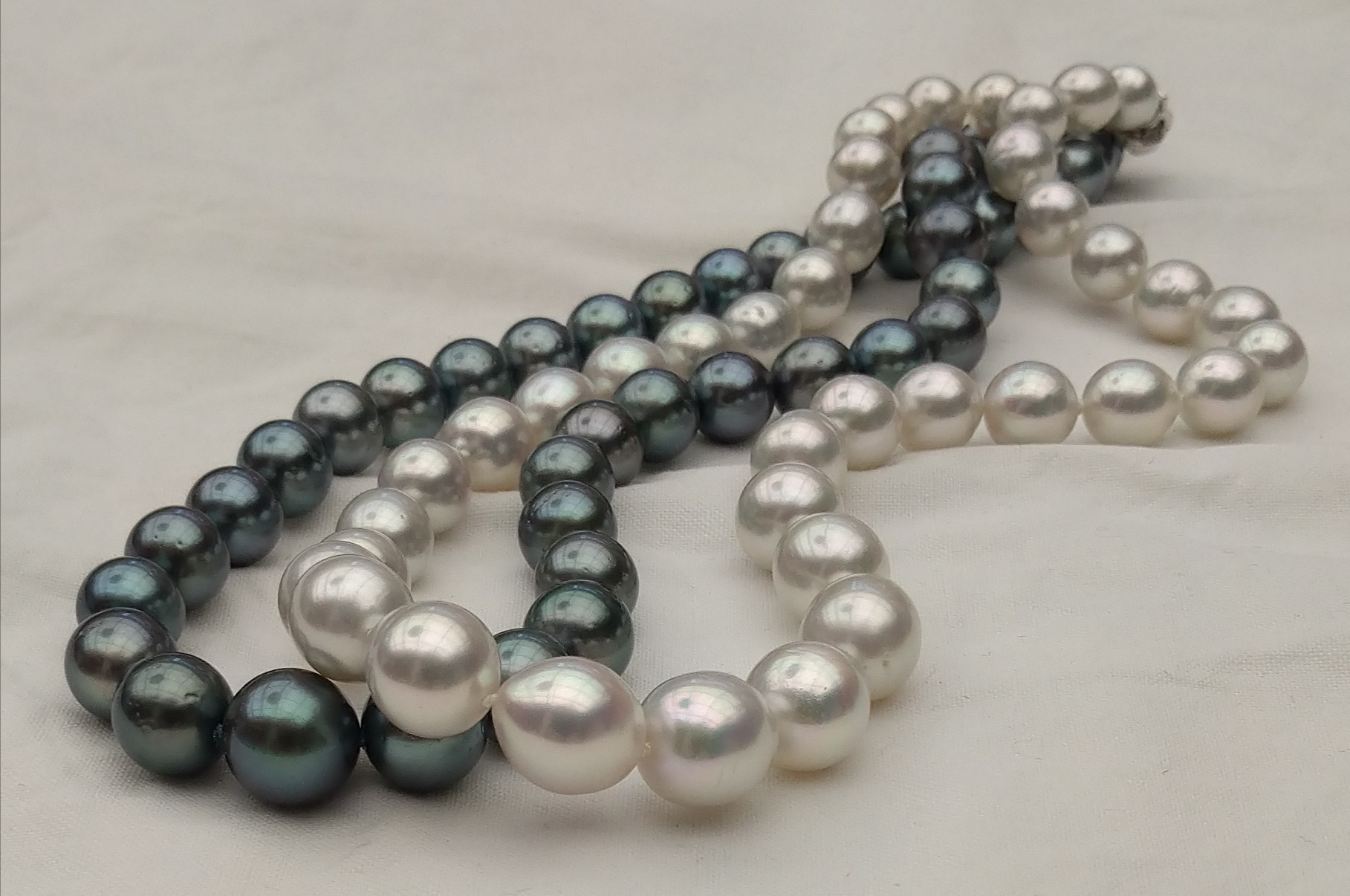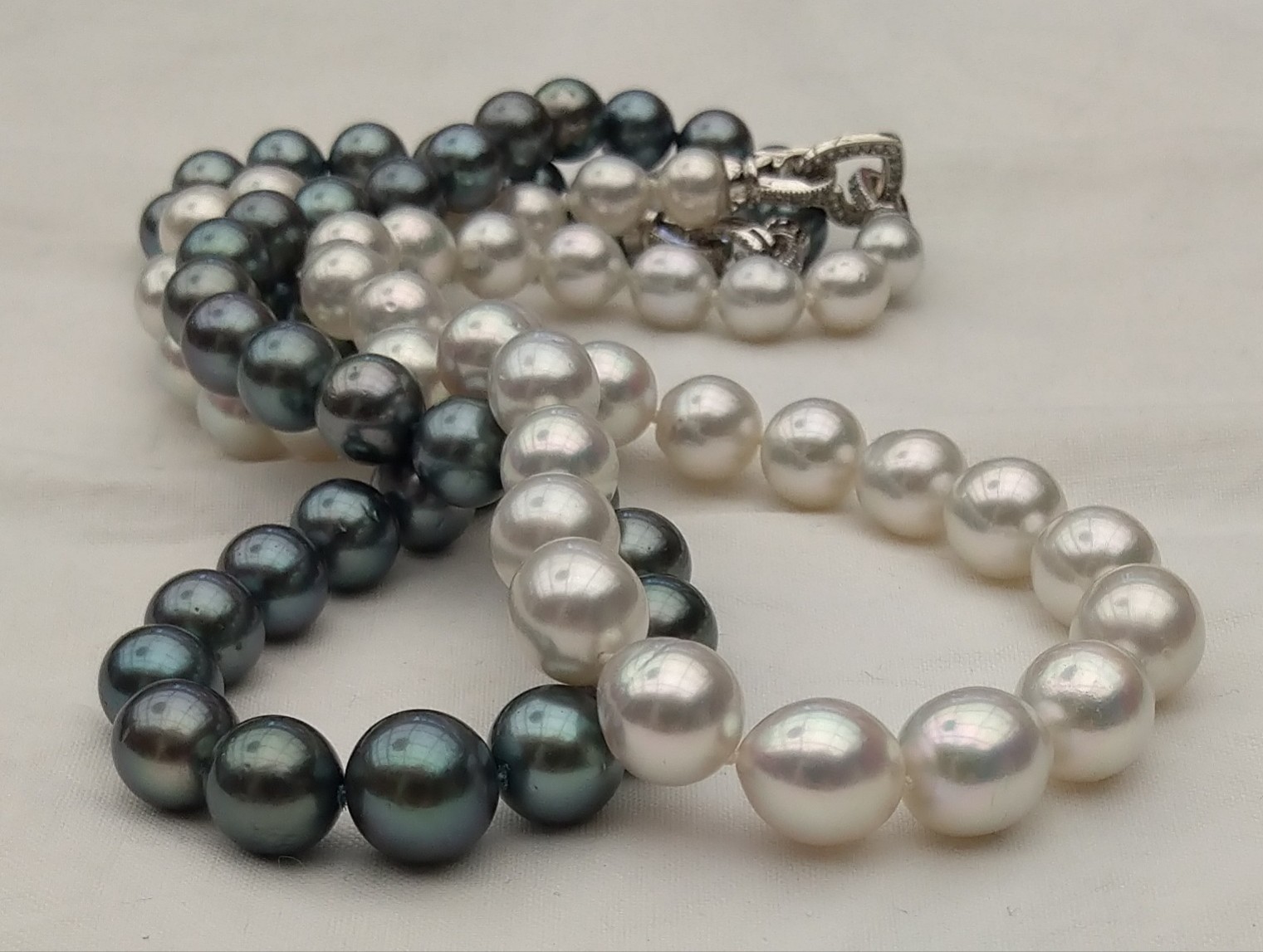 I have some more favorites that I don't remake to show you soon
Last edited: