Joined

May 10, 2006
Messages

659
So the "infamous" Greenhills has been talked about in this forum. I am currently in Manila and had done some pearl shopping.
Just in case forum members are curious how it looks like, here are some photos! It has over a hundred booths selling south sea pearls, freshwater pearls, gemstones, diamonds, fake pearls, fake gemstones - and they are all together side by side!
So you really need to know what you are buying - although looking at Greenhills will give you an idea on what's new and available in the market as sellers get their wares locally, in Hongkong, and in Japan, especially for pearls.
Disclaimer: You have to know your pearls when shopping at Greenhills. The pearl quality is so diverse you can either get a bargain or get ripped off! Pearls of natural color, dyed, irradiated, high quality, dirt quality, and fakes are all together and a lot of booths carry all these types! It's fun for pearl hunting, though.
So here's a simple tour of Greenhills!
Booths at Greenhills: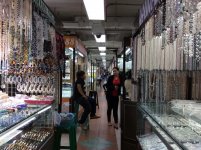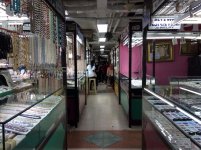 Last edited: